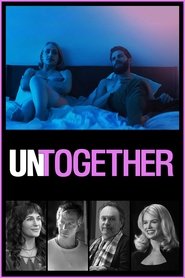 Untogether
Once considered a teen prodigy, a recovering addict sobers up and tries to get her writing career back on track. She begins a relationship with a rising author known for his wartime memoirs.
Duration: 98 min
Release: 2018
August: Osage County
August: Osage County
A look at the lives of the strong-willed women of the Weston family, whose paths have diverged until a family crisis brings them back to the Midwest house they grew…
Son of the Mask
Hannah Montana: The Movie
Hannah Montana: The Movie
When Miley Stewart (aka pop-star Hannah Montana) gets too caught up in the superstar celebrity lifestyle, her dad decides it's time for a total change of scenery. But sweet nibblets!…
Get Santa
Misery Loves Comedy
Misery Loves Comedy
Over fifty very famous American and Canadian funny people (filmmakers, writers, actors and comedians) share life and professional journeys and insights, in an effort to shed light on the thesis:…
Motocrossed
Motocrossed
Motocrossed! is a 2001 Disney Channel Original Movie (based on the Shakespeare play Twelfth Night), about a girl named Andrea Carson who loves motocross, despite the fact that her father…
Music Within
Music Within
After a confrontation with one of his idols dashes his dreams of studying public speaking in college, Richard Pimentel joins the Army and ships off to Vietnam. During his service,…
Daddy's Home 2
Daddy's Home 2
Brad and Dusty must deal with their intrusive fathers during the holidays.
Mastizaade
Mastizaade
Two womanizing bachelors fall in love with twin sisters who run a sex addiction clinic.
Toxic
The Legend of Drunken Master
The Legend of Drunken Master
Returning home with his father after a shopping expedition, Wong Fei-Hong is unwittingly caught up in the battle between foreigners who wish to export ancient Chinese artifacts and loyalists who…
Bring It On: In It To Win It
Bring It On: In It To Win It
Fourth 'Bring It On' movie is set at a cheerleader camp in Florida with a 'West Side Story' musical feel has the female captain of the West Side Sharks meeting…